Welcome to the Spanish Education Fund
The Spanish Education Fund (SEF) is a 501(c)(3) non-profit organization formed in 2009. Our purpose is to raise money and recruit parent volunteers to support the International Teaching Intern Program at Eagle Heights Spanish Immersion School (K-6), Central Middle School (7-8) and Eden Prairie High School (9-12).
Interns from Spanish speaking countries from around the world assist teachers and students in classrooms at these schools, providing a unique educational resource that has been proven extremely valuable to language acquisition, by bring their language and cultures to life. As a result, students become more confident in their ability to communicate in Spanish and create connections to people and places outside of their own world.
In addition to fundraising, we work with school staff to review and select intern candidates, recruit host and buddy families for the interns from our parent community for the duration of their stay, collect donations of winter clothing, organize parent volunteers to provide transportation for interns, and many other things to ensure interns have a positive experience while in the U.S. gaining valuable experience in the field of education.
---
Our Mission
Support the Eden Prairie Spanish immersion program, through sustainable funding, to host the best volunteer international Spanish speaking interns and provide other educational and cultural resources.
---
Latest News
The Spanish Education Fund is excited to introduce the 5 interns we have supporting our immersion teachers and students! As we're still in the midst of the pandemic with different vaccine requirements and availability and ongoing travel limitations, we're waiting to confirm the arrival of interns for 2nd semester. As soon as we have an update, we'll be sharing the latest through our newsletter.
The interns are very excited to meet families, get to know students, assist teachers, improve their English, share their culture, and explore Minnesota and the United States. Read on to learn more about our interns already here…
Dalila Ayala


Home Country: El Salvador
Eden Prairie School: Eagle Heights Spanish Immersion School
Favorite Color: Purple
Hobby: Reading
Hi! I am Dalila Stefany Ayala! I am so excited and happy to start this new adventure. I enjoy working with first and second grade at school. I am having a pretty good time with my host family, they are amazing! Also, I do love this experience because I want to improve my skills in the field of Education. I am so grateful to meet such incredible teachers at school! I do love to be part of this program and get involved in the classes. I want to be a great teacher, and I strongly believe this opportunity will help me to growth personally and professionally.
Juan Pablo Méndez


Home Country: Colombia
Eden Prairie School: Eagle Heights Spanish Immersion School
Favorite Color: Blue
I really like to spend time outside in nature and playing soccer with friends on weekends. Also, I like to play things that make me think trying to find out how to solve them like puzzles. Otherwise, there are other hobbies that I like to do like play other sports, read fiction and detective books. Furthermore, I am here helping with elementary kids that is what I like, because the big impact that a teacher could have in a student's life is during those ages.
Andrés Nectario Morán Rosero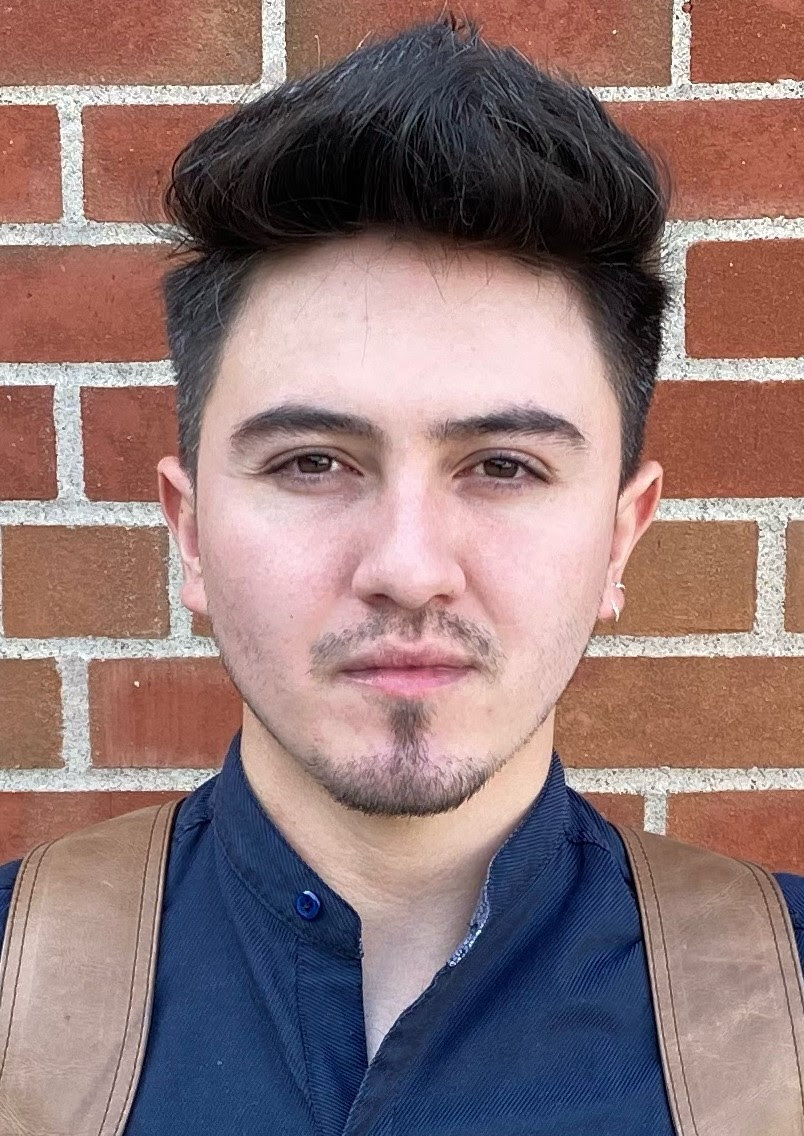 Home country: Colombia
EP School: CMS
Favorite color: Black, White and Blue
Hobby: Sports
I consider myself a pleasant and social person. I like to play sports and work on my mental health. In my free time I like to draw and paint with watercolors
Guillermo Sandoval 


Home Country: Chile
Eden Prairie School: CMS
Favorite Color: Blue
Hobby: Reading
Hey! My name is Guillermo, I'm extremely happy to be here. I am studying to be an English teacher. I really enjoy teaching and working with kids.
Yeferson Rojas 

Hi everyone! My name's Yeferson Rojas from Colombia, I'm an intern at Eden Prairie High School. My favorite color is red and I love to take pictures, travel and try new food. I have a big family, we're 10 siblings. I also speak French. I'm very excited to be here, sharing with you all my culture and my language and also learning from this country, its culture, and its people. Moreover, I believe that this year will be outstanding and full of memories that will remain forever in my heart.
---
Volunteering
2021 – 2022 Committee Opportunities
Intern Committee Chair(s)
Our Intern Committee Chair(s) work closely with other Intern Committee members to ensure our interns have a successful year interning. The SEF Intern committee consists of a Host Family Coordinator, a Buddy Family Coordinator, a Transportation & Cultural Events Coordinator and Intern Clothing Coordinator. The Chair(s) supports committee members in their work while providing oversight/coordination of efforts. If you're a strong communicator, detail orientated and well organized, this is a great role for  you. Time commitment is approximately 2 – 5 hours per month during recruiting season, then on an as needed basis. If you're interested in volunteering or have questions, please contact Sarah Bailey at sarahb11278@gmail.com.
Transportation/Cultural Events Coordinator(s)
Looking for an opportunity to take a fun and active role with SEF which provides lots of interaction with our Interns?   SEF is seeking a Transportation /Cultural Events Coordinator.
In this role, you'll plan cultural events for our interns during 2021-22 School year. Typically this is one event per month sponsored by the SEF. Sponsoring may include coordinating entrance fees or funds for food/beverage expenses during the activity. All plans should stay within the approved Cultural Event budget and be experiences that are ideally unique to living in Minnesota. Time commitment is approximately 1 – 2 hours per month depending on event. When events occur (and a few ad-hoc transportation needs) Transportation Coordinator will solicit rides from volunteer families for our interns to get two and from events. This role also includes annual and monthly maintenance for SEF Transportation site. Time commitment is approximately 3 – 5 hours for one time annual maintenance effort and 2 – 3 hours per month for monthly maintenance and ride solicitation.
If you are interested or know someone who might be, please contact Sarah at sarahb11278@gmail.com
Board of Director Role-shadowing Opportunities
At the end of the 2021 – 2022 school year, several of our Board of Directors will rotate out of leadership positions as their students move on to Central Middle School. If you have an interest in joining the SEF Board as Chair, Treasurer or Secretary, we'd love to have you meet with the current board members and join our monthly meetings to learn more. If you're interested in learning more about the roles, please contact the following:
---
Fundraising
Cinco de Mayo Fiesta 2022
Save the date for Friday, May 6, 2022 for Cinco 2022 at Minnesota Valley Country Club. 
---
---
Annual Contribution
Thank you to all the families who have already made their annual contribution! Annual Contributions are the SEF's main source of funding for the Intern Program. We receive no financial support from the school district or schools. The intern program is 100% parent funded. As we have fewer interns this year, our 2021-22 fundraising goal is ~$50,000. If we do not reach our goal we may need to reduce the number of interns in our schools during a "normal" school year.
You can make your annual contribution below or online at www.spanisheducationfund.org.  You can also set up budget friendly monthly payments via PayPal using the subscribe button!
Your support is vital to the continuation of this important component of our children's immersion education.  Thank you for your support!
Employer matching
Don't forget… employer matching and workplace-based donation campaigns are another source of funding for the intern program. Many employers will match their employee's donation, doubling the gift. Several families participate in these each year. To find out if your company matches, contact your human resources department.
Monthly Annual Contribution
Want to spread out your Annual Contribution into budget friendly monthly payments? Select a monthly payment option from the drop down menu and click the SUBSCRIBE button below instead to make monthly Annual Contribution donations.
Checks
Make checks payable to the Spanish Education Fund and mail to:
SEF Treasurer
c/o Eagle Heights Spanish Immersion School
13400 Staring Lake Parkway
Eden Prairie, MN 55347
SEF Federal Tax ID# 27-0584708
Spanish Education Fund  |  info@spanisheducationfund.org  |  Expanding our children's world