International Teaching Intern Program
Interns come to our schools each year to assist teachers and students in our classrooms, participate in school community activities, take part in professional development days to enhance their own education, and share their culture with students and families at annual intern festivals as well as everyday. Here are some highlights of our "Interns in Action" in the classroom and our school community.  Learn more…
Learn more about the International Intern Program at Eagle Heights Spanish Immersion School, Central Middle School and Eden Prairie High School.   Learn more…

Meet the 2021-2022 Interns
The Spanish Education Fund is excited to introduce the 5 interns we have supporting our immersion teachers and students at Eagle Heights, CMS and EPHS!
The interns are very excited to meet families, get to know students, assist teachers, improve their English, share their culture, and explore Minnesota and the United States. Read on to learn more about our interns already here…
Dalila Ayala


Home Country: El Salvador
Eden Prairie School: Eagle Heights Spanish Immersion School
Favorite Color: Purple
Hobby: Reading
Hi! I am Dalila Stefany Ayala! I am so excited and happy to start this new adventure. I enjoy working with first and second grade at school. I am having a pretty good time with my host family, they are amazing! Also, I do love this experience because I want to improve my skills in the field of Education. I am so grateful to meet such incredible teachers at school! I do love to be part of this program and get involved in the classes. I want to be a great teacher, and I strongly believe this opportunity will help me to growth personally and professionally.
Juan Pablo Méndez


Home Country: Colombia
Eden Prairie School: Eagle Heights Spanish Immersion School
Favorite Color: Blue
I really like to spend time outside in nature and playing soccer with friends on weekends. Also, I like to play things that make me think trying to find out how to solve them like puzzles. Otherwise, there are other hobbies that I like to do like play other sports, read fiction and detective books. Furthermore, I am here helping with elementary kids that is what I like, because the big impact that a teacher could have in a student's life is during those ages.
Andrés Nectario Morán Rosero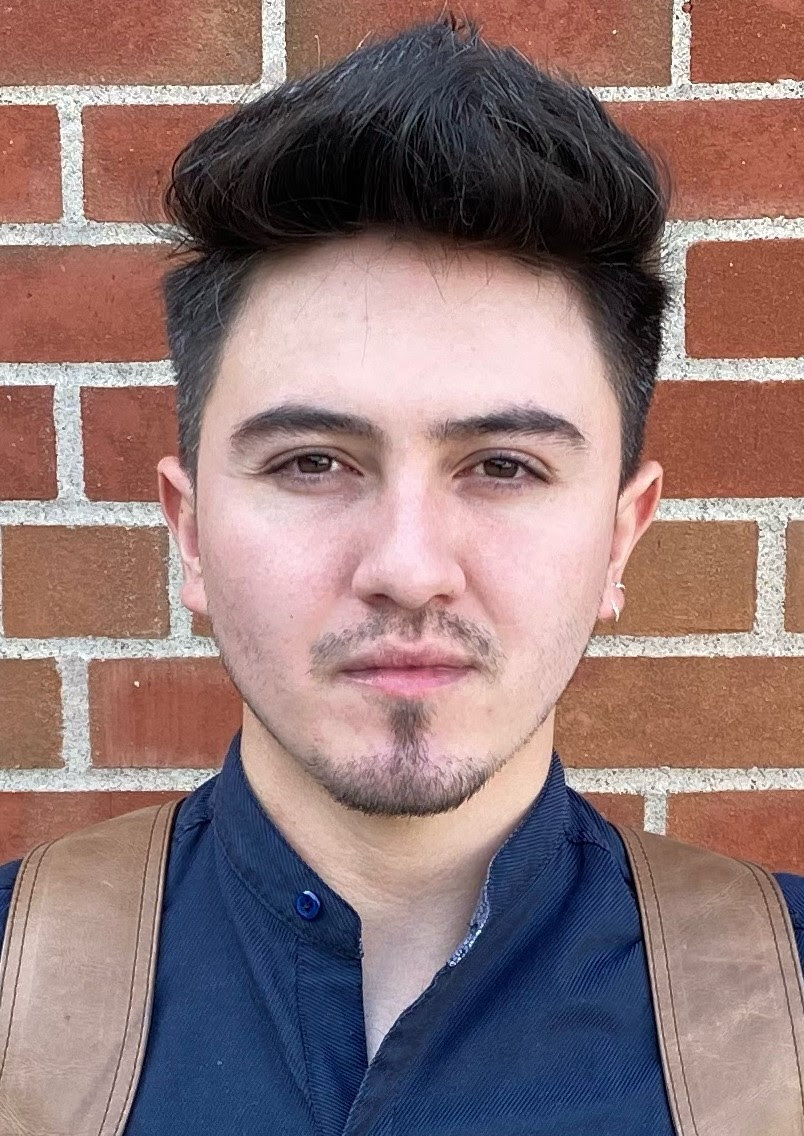 Home country: Colombia
EP School: CMS
Favorite color: Black, White and Blue
Hobby: Sports
I consider myself a pleasant and social person. I like to play sports and work on my mental health. In my free time I like to draw and paint with watercolors
Guillermo Sandoval 


Home Country: Chile
Eden Prairie School: CMS
Favorite Color: Blue
Hobby: Reading
Hey! My name is Guillermo, I'm extremely happy to be here. I am studying to be an English teacher. I really enjoy teaching and working with kids.
Yeferson Rojas 

Hi everyone! My name's Yeferson Rojas from Colombia, I'm an intern at Eden Prairie High School. My favorite color is red and I love to take pictures, travel and try new food. I have a big family, we're 10 siblings. I also speak French. I'm very excited to be here, sharing with you all my culture and my language and also learning from this country, its culture, and its people. Moreover, I believe that this year will be outstanding and full of memories that will remain forever in my heart.
Past Intern Updates
Where are they now?
Carolina Cerpa was an intern at EHSI during 2017-2018. Check out her video here.
Mely Asprilla was an intern at EHSI during 2018-2019. Check out her video here.
Alberto Obregón was an intern at EHSI during 2017-2018. Check out his video here.
Marta Esteban, Eddy Quintero, David Gómez, Gaby Mendez were interns at EHSI during 2019-2020). Check out their video here.
Watch our videos and learn how the intern program has impacted students, host families, teachers and our schools.   Watch videos…
Read the bios and see pictures of our 2019-2020 International Interns. Learn about their home countries, interests and hobbies.   Read bios…
Take a look into our intern program's history. See pictures, names and countries of past interns.
---
INTERN TRANSPORTATION DRIVERS NEEDED
While interning at EHSI, CMS and EPHS, our interns love getting out and exploring all they can here in Minnesota, but getting transportation to do these things can be challenging. The SEF has set up an Intern Transportation web site where families can sign up to drive and interns can see their transportation options.
Please sign up for at least one or two time slots on the Monthly Driving Schedule. Pick a month, day of the week and time slot that would work for you. If an intern needs transportation at that time, they will contact you. If everyone signs up for a slot, we will fill the calendar!!
Spanish Education Fund  |  info@spanisheducationfund.org  |  Expanding our children's world